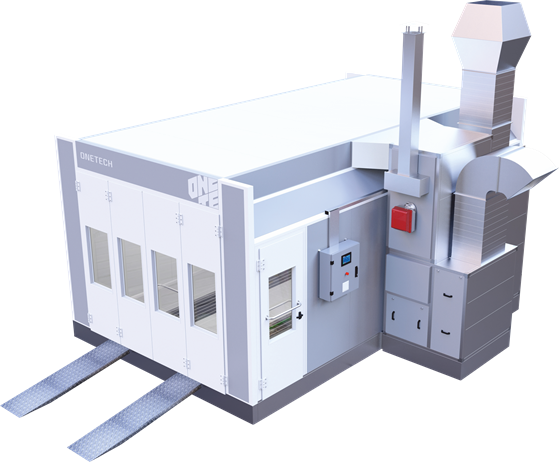 Painting and drying booths ONETECH for refinishing
Painting and drying booths ONETECH – is a sealed room equipped with supply and exhaust ventilationб multi-stage air filtration system, clear lighting, temperature sensors and other control and automatic controls necessary for organizing painting work.
Flexible settings and automatic modes control of painting, drying, blowing make ONETECH booths indispensable assistant for various painting and repairing spheres.
The Booth is made of sandwich-panels painted with powder paint and covered with special anti-reflective coating inside.
The spray booth equipped with wide swing four-leaf gate and side door for staff.
Plenum of ONETECH spray booth is insulated, as opposed to the most of the others on the market
ONETECH spray booth can be installed both on a flat floor and in a special pit
The aggregate group, combining the efficiency of a heat exchanger with a burner, can stand out on the right, left, or behind the spray booth.
Design features of ONETECH Basic and Pro paint drying booths
Wall panels

Provide ease of installation thanks to the special shape of the lock. The insulation between the panels minimizes vibration and heat loss and ensures economical and comfortable operation.
Insulation - synthetic fiber.
Thickness of steel sheet sandwich panel - 0,96 mm.
Two rows of floor grilles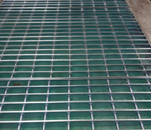 With a maximum load of 600 kg / wheel+ 3 rows of smooth metal panels.
Heat exchanger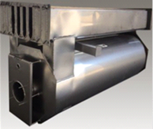 Made of 304 stainless steel. Heat exchangers ensure uniform heat transfer.
Doors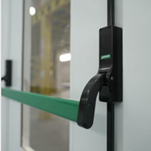 Painting booth doors are made of galvanized steel.
Reliable and safe door opening system for personnel «anti-panic»
4-leaf gate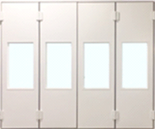 Easy installation due to rigid construction.4 sight glasses.
High tightness due to special gasket design.
One gate leaf is equipped with a safe door opening system «anti-panic» and can be used as a second emergency door for personnel.
Reliable electrical components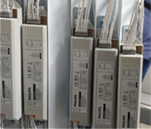 Control Panel with touch screen 7″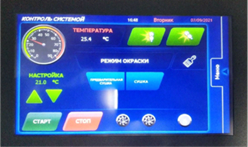 After the painter finishes painting and presses the corresponding button on the screen, the whole process will continue automatically according to the previously set temperature and time settings with the administrator password.
Thanks to the intelligent software, you can get higher efficiency and easy energy management, which is a key component in reducing operating costs.
Menu in different languages
Painting and drying booths ONETECH
Equipped with a user-friendly touch screen that provides full control of the paint booth.